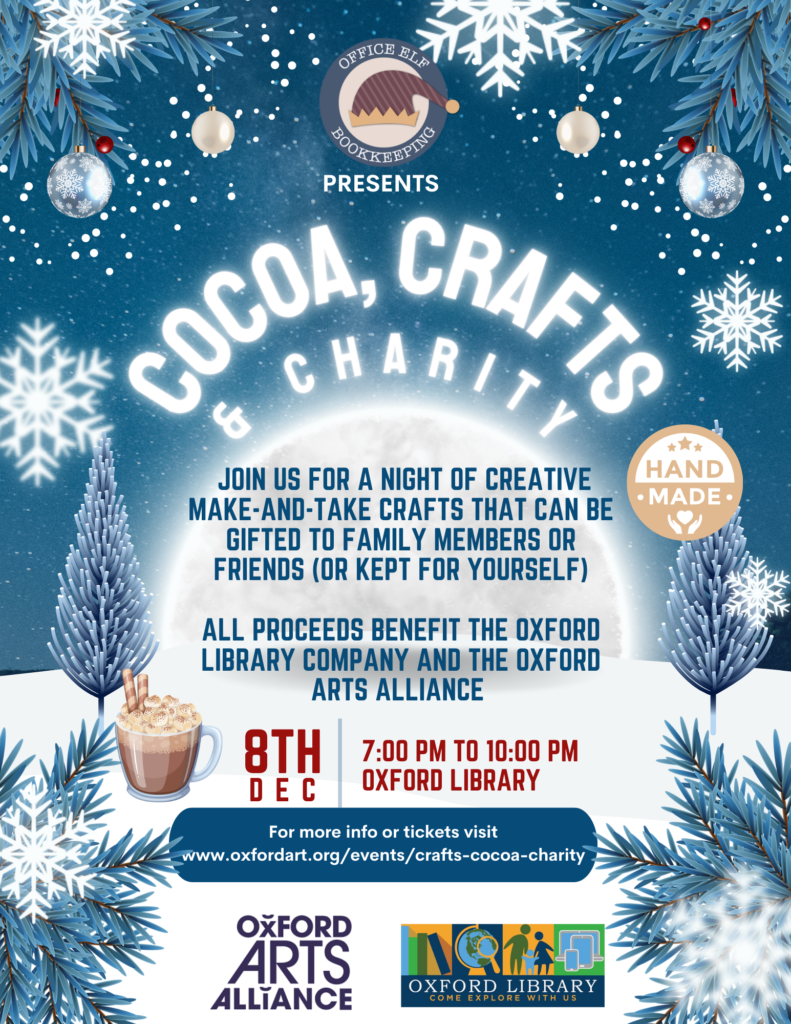 Indulge in a heartwarming blend of creativity and generosity at our Cocoa, Crafts, & Charity joint fundraiser! Join us in supporting the Oxford Library Company and the Oxford Arts Alliance while enjoying a delightful array of activities for teens and adults.
Sip on the sweetest cocoa concoctions at our self-serve cocoa bar, complete with a tempting assortment of toppings and delicious cookies. For those seeking a little extra warmth, we've got adult cocoa to tickle your taste buds.
Let your artistic spirit flourish at our craft stations, where you can create enchanting holiday-themed crafts, including:
Watercolor Adult Coloring Pages
Holiday Card Stamping
Button Pressing
Acrylic Ornament Pour
Jewelry Making
Capture the magic with a Photo with Santa!
Come together, craft, and share the love this holiday season. Your participation will light up both our local library and arts community. Don't miss out on this heartwarming event – mark your calendars and join us for an unforgettable day of cocoa, crafts, and charity!