For more information about Children and Teen programming, check out our events calendar! To register for programs, click on the pictures below.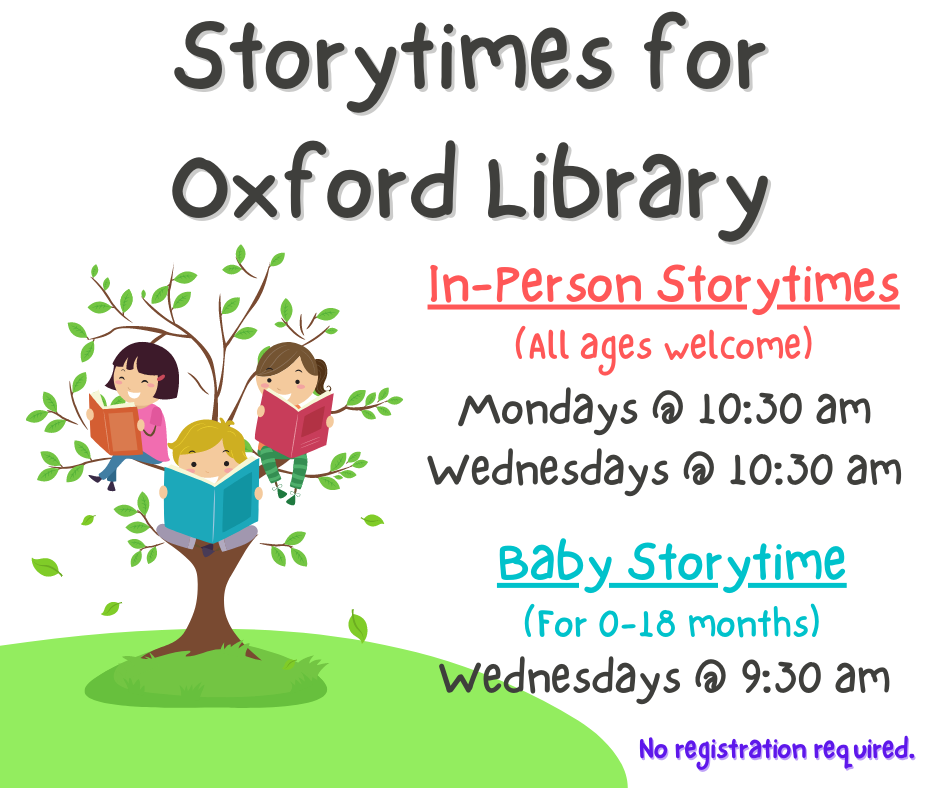 Teen Volunteers @ Oxford Library
Oxford Library welcomes teen volunteers from grades 6 through 12. Volunteer opportunities may include shelving books, assisting in programs, and more! We accept teen volunteers all year long.
To become a teen volunteer, complete the teen volunteer application below and either email it to Miss Sarah at [email protected] or return a physical copy of the form to the Children's Room Desk at Oxford Library.
Have Questions? Email Sarah Beyer Doty at [email protected] or call the library at 610-932-9625.